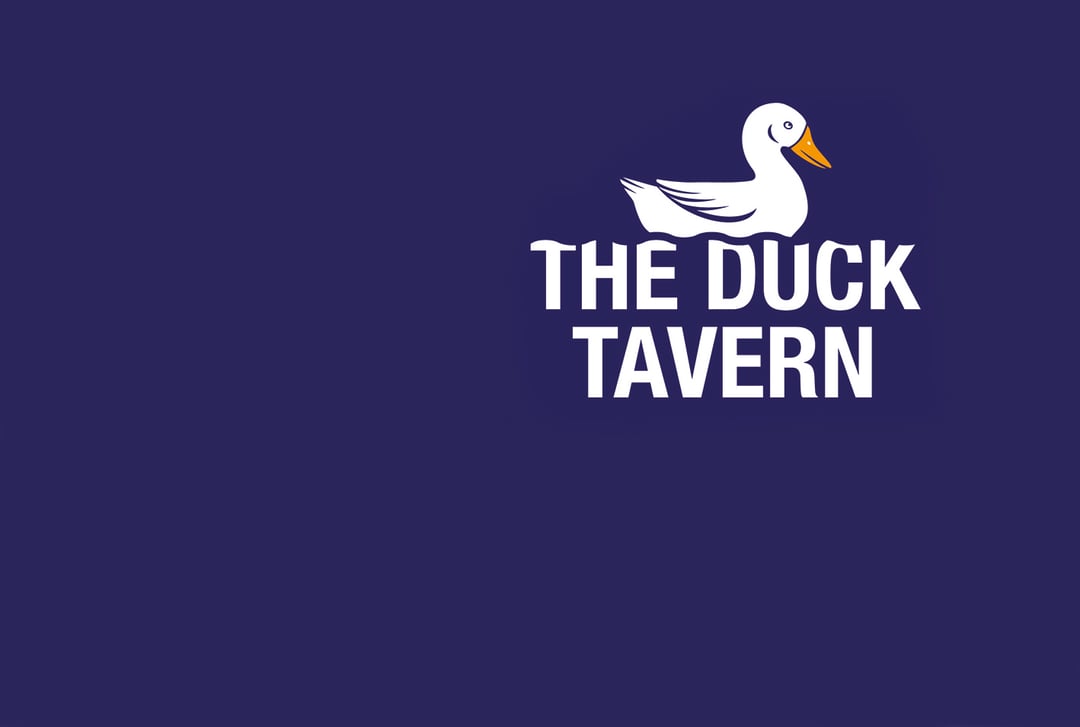 Another one? Oh, go on then.
Nestled on the green for the day is The Duck Tavern serving a selection of 40+ real ales, craft beers, ciders and lagers.
New this year!! Rum, original and spiced!!
Plus mulled wine and cider, a selection of gins and plenty of non-alcoholic drinks.
All to give you an excuse to stay out and enjoy the afternoon.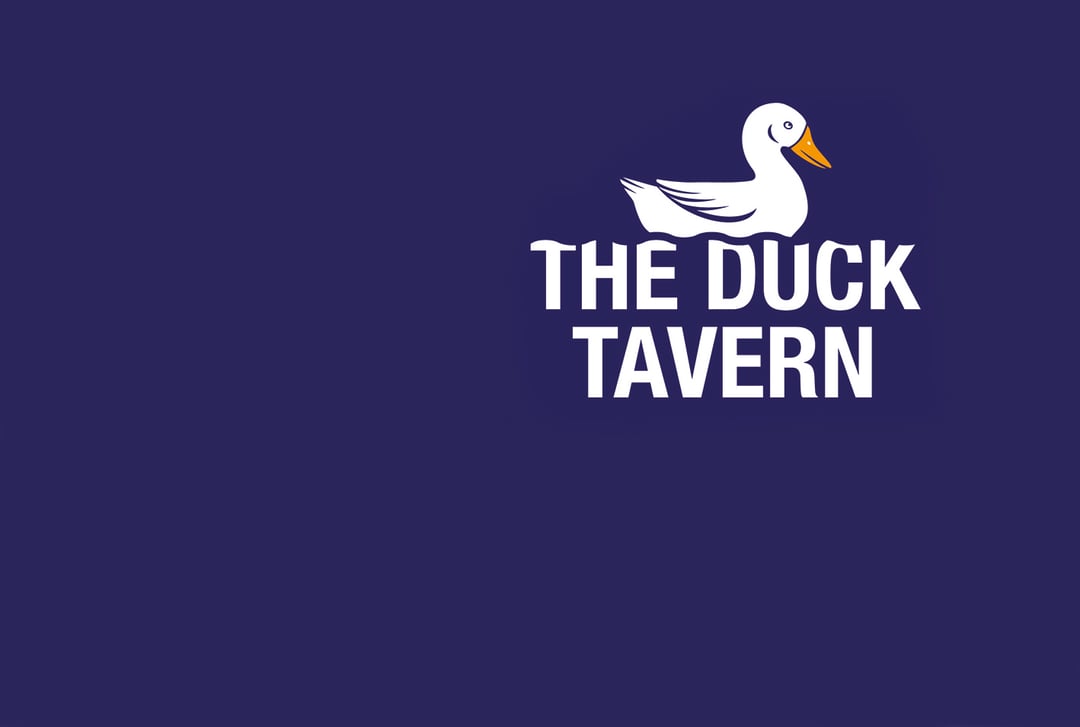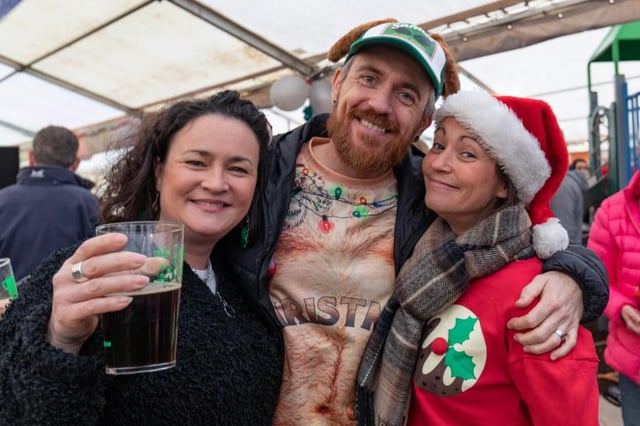 Real Ales
From breweries throughout the UK. Dark brews, IPA's and winter warmers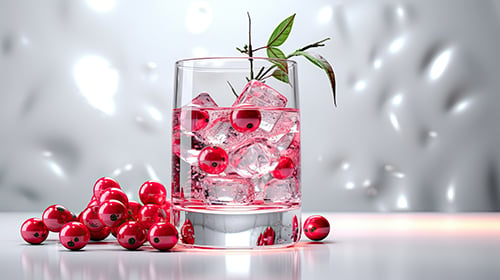 Ginfusion
A range of craft gins with some winter warming flavours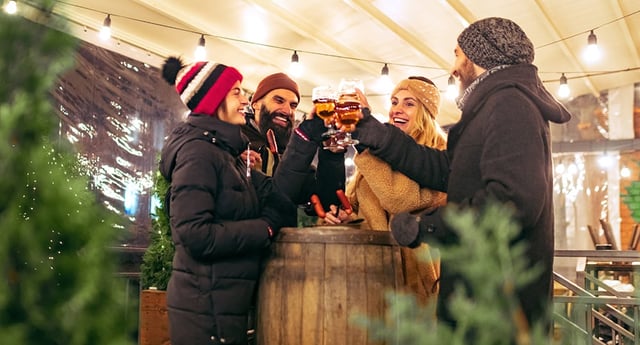 Craft Ales and Lagers
Neck Oil, San Miguel and some local treats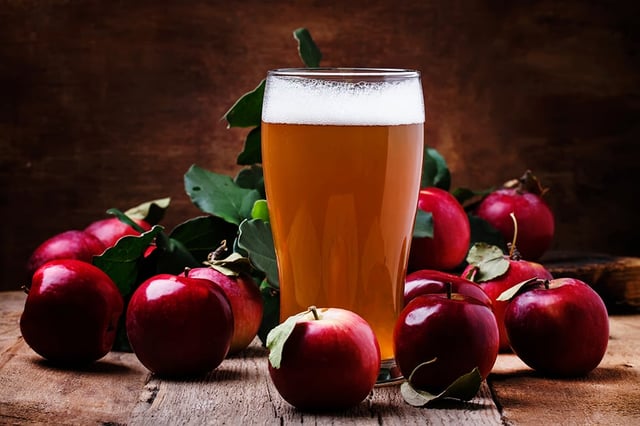 Cider
A variety of ciders, plus some warmed and mulled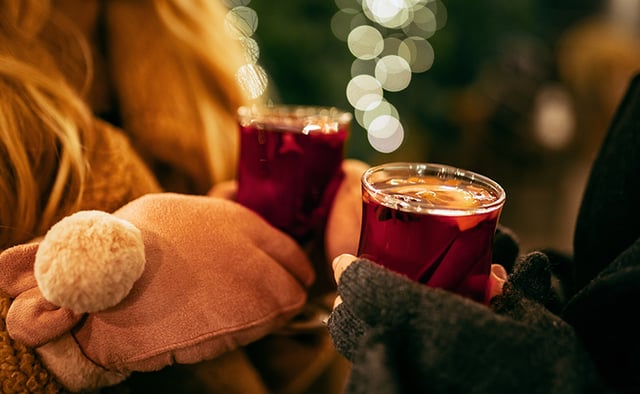 Mulled Wine
To warm the cockles of your heart.
Prefer to just buy a ticket?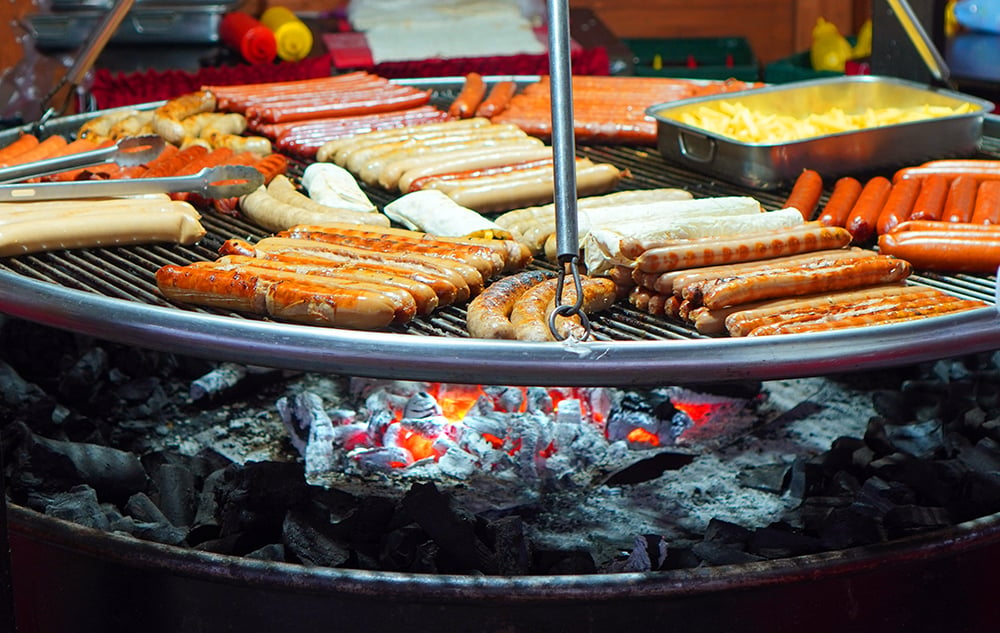 Food Glorious Food
Pairing great beer with great food has never been easier thanks to AyStrEatMeet.
From banging burgers to spicy delights, take time out to stroll through our many food stalls to find your favourite bite.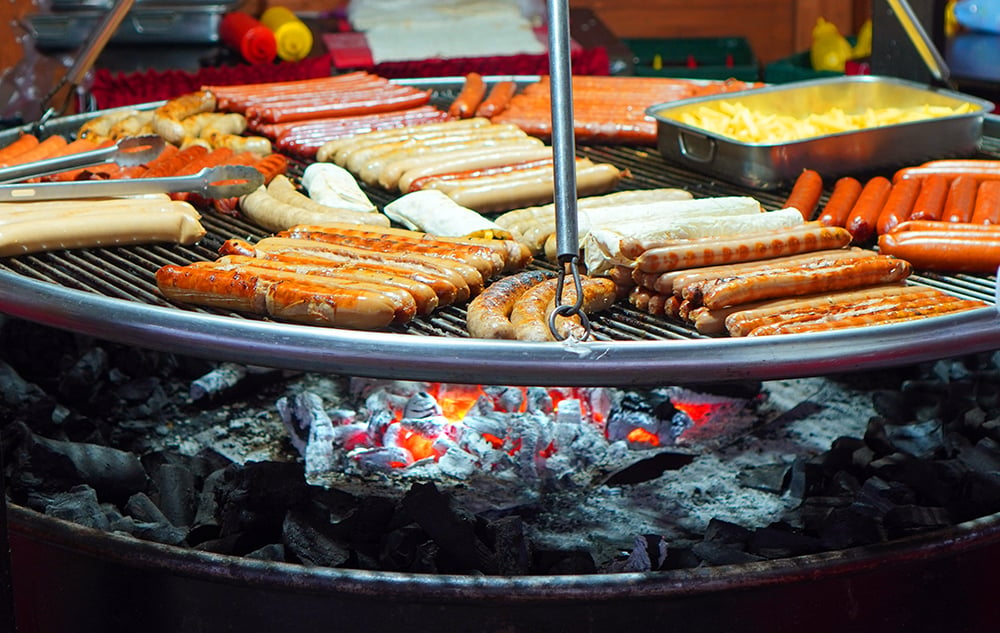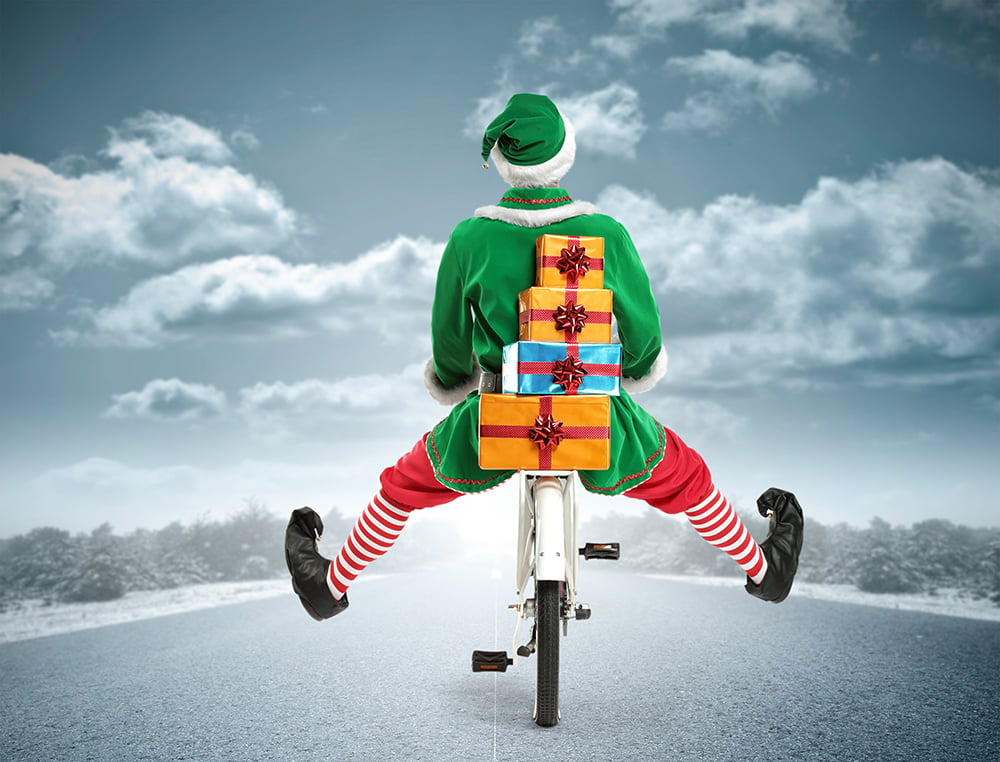 Family Fun
Winterfest is much smaller than Summerfest, children are free and therefore we don't always put on separate entertainment for children at this event.
Keep your eyes peeled though as there may well be some late surprises.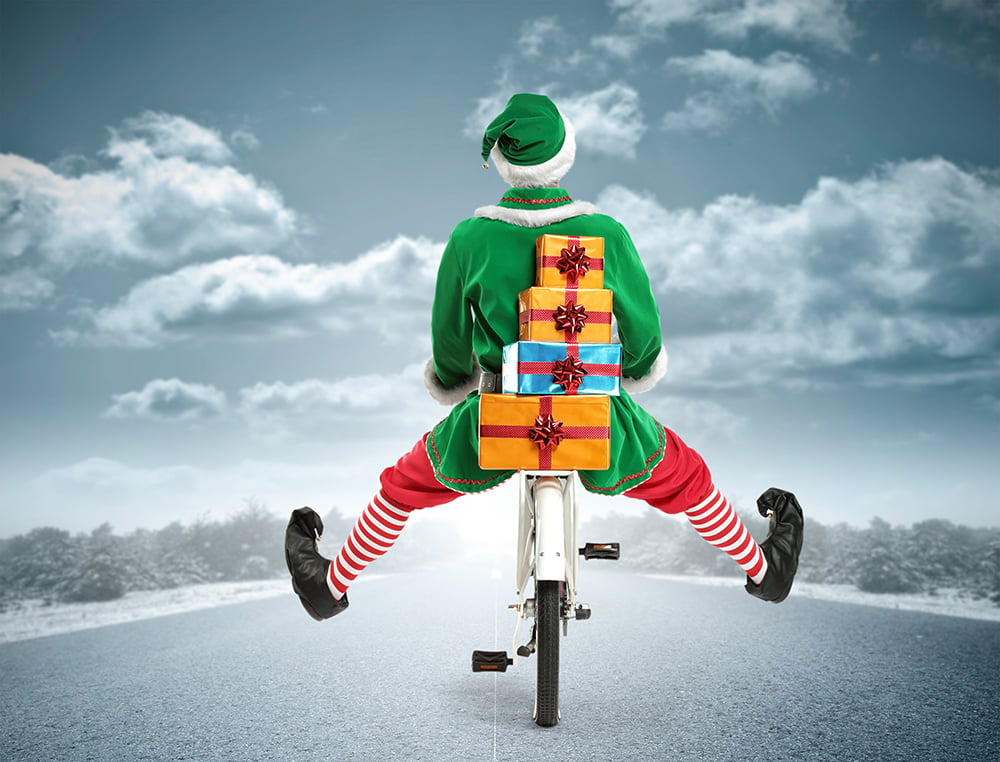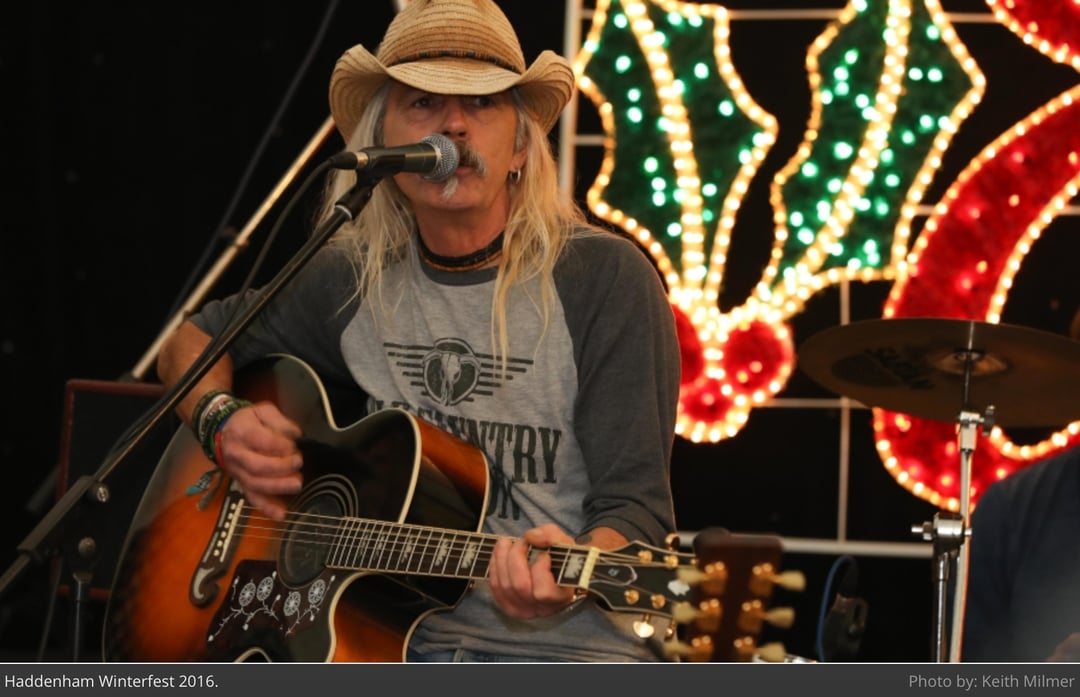 Music & Entertainment
From "It's Beginning to Look a Lot Like Christmas" to "Here it is Merry Christmas" we have a lot to get you dancing and signing.
Live music during the afternoon including Bitterroot and Craig supported by Alan Taberer and his electrifying brand of Christmas disco music.
1.30 - 2.00pm - Trio of Ukues
2.00 - 2.45pm - DJ Set
2.45 - 4.00pm - Bitterroot
4.00 - 4.30pm - DJ Set
4.30 - 5.30pm - Craig Papworth
5.30 - 6.00pm - DJ Set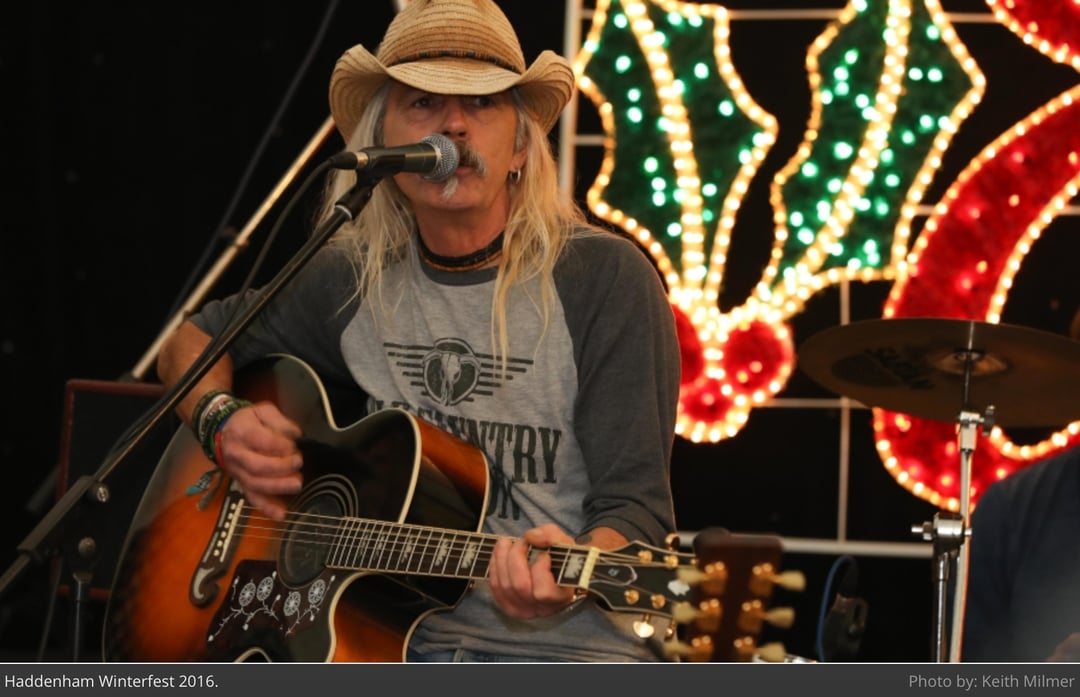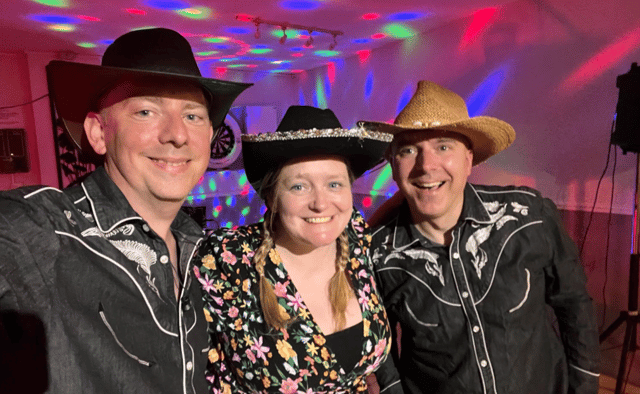 Treble 21
An acoustic trio playing lively country music to keep your feet tapping and your toes warm.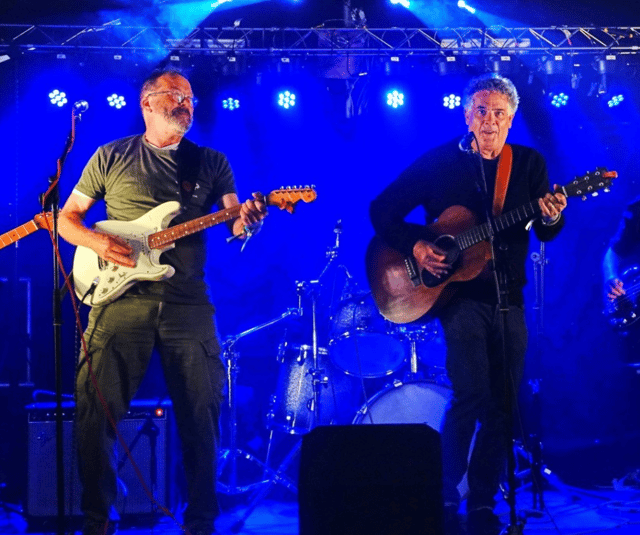 2am Blue
Early morning music in the middle of the afternoon!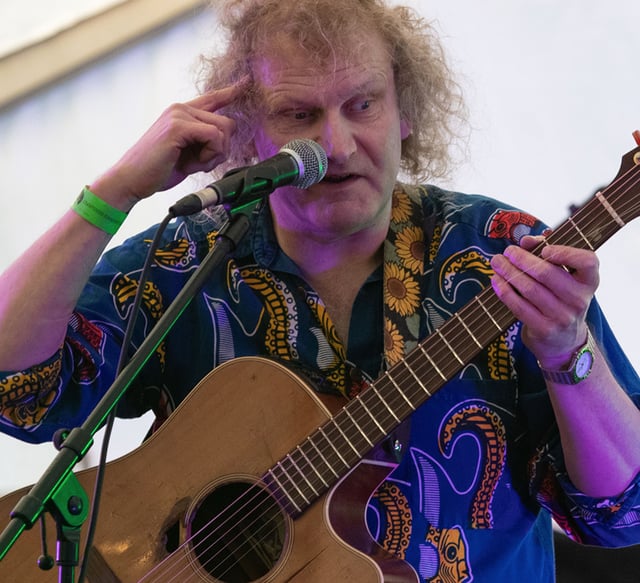 Craig
A selection of favourite sing-a-long songs from Craig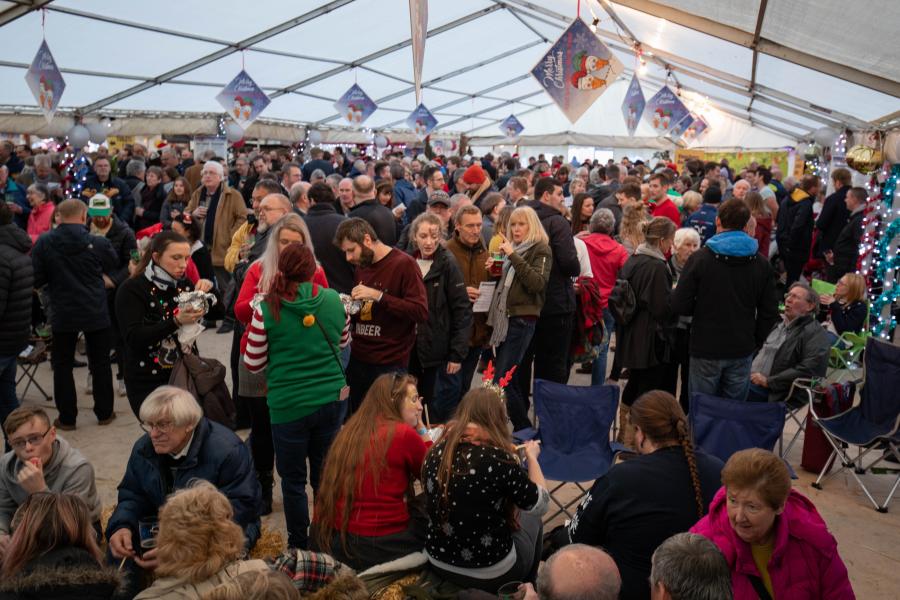 Haddenham at its best
Enjoy the ambience that only Haddenham village green can create, from within our 300 sq metre Marquee or outside by the pond with friends and a drink or two along with your favourite bite to eat.
Soak up the atmosphere and let your Christmas truly begin.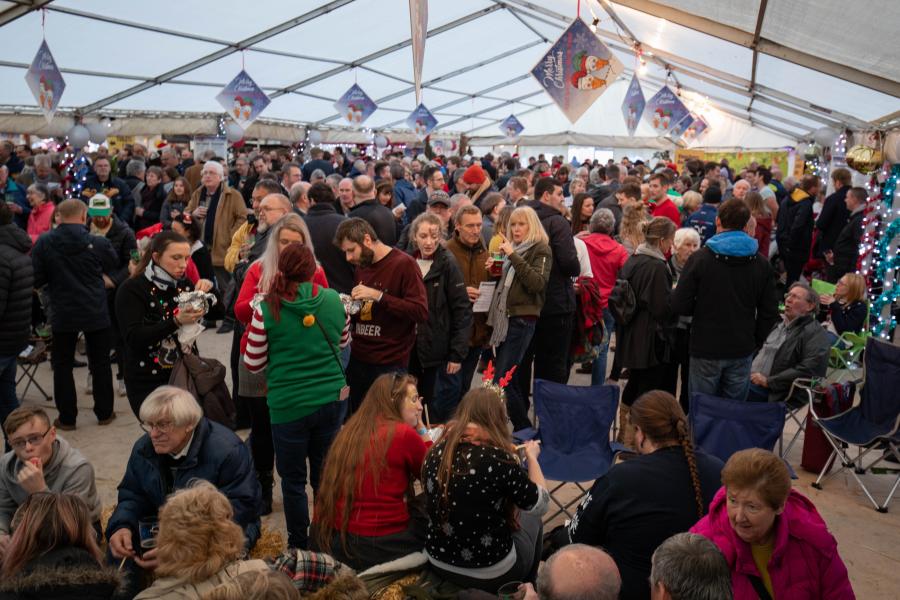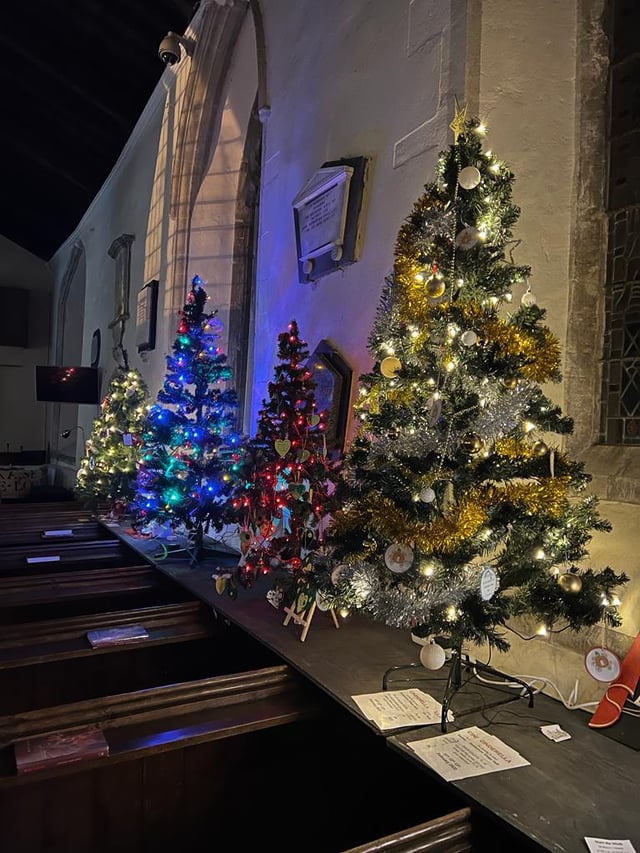 Community Christmas Trees
Free to attend, the Community Christmas Tree Festival organised by St Mary's Church is on all weekend. Friday 10am -5pm, Saturday 11am – 5.30pm, Sunday 1pm -5pm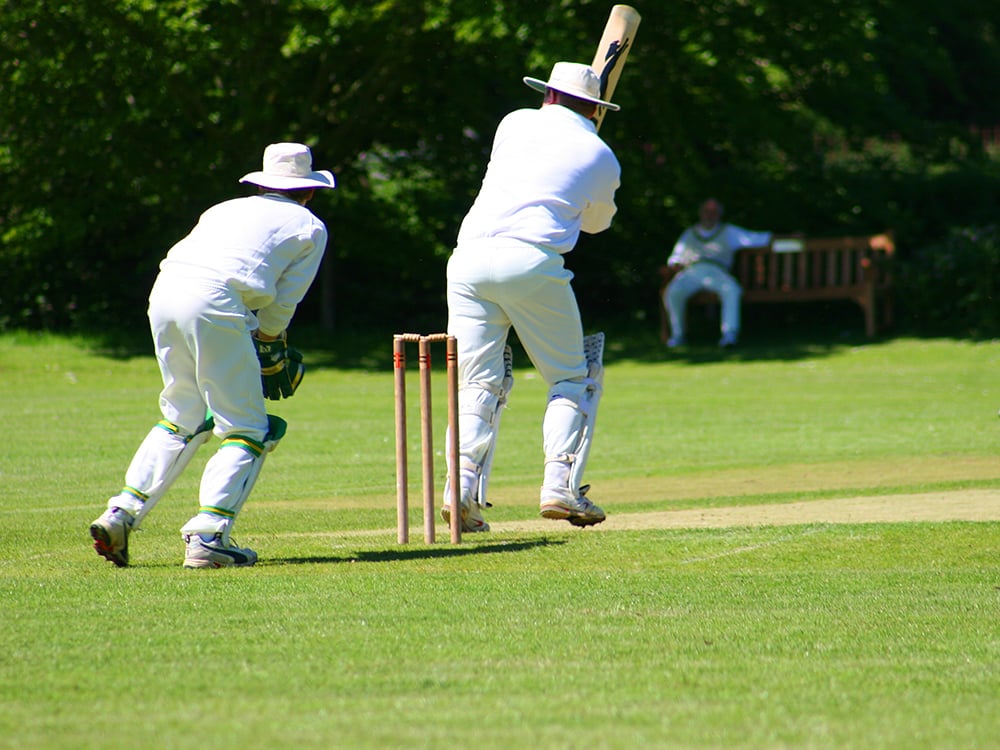 Charity & Community
The festivals are organised by a charity specifically established to manage the distribution of profits via cash grants to worthy causes within Haddenham and the surrounding communities.
So come along, enjoy the afternoon and help us help the community by raising money everyone can benefit from.
For The Community by The Community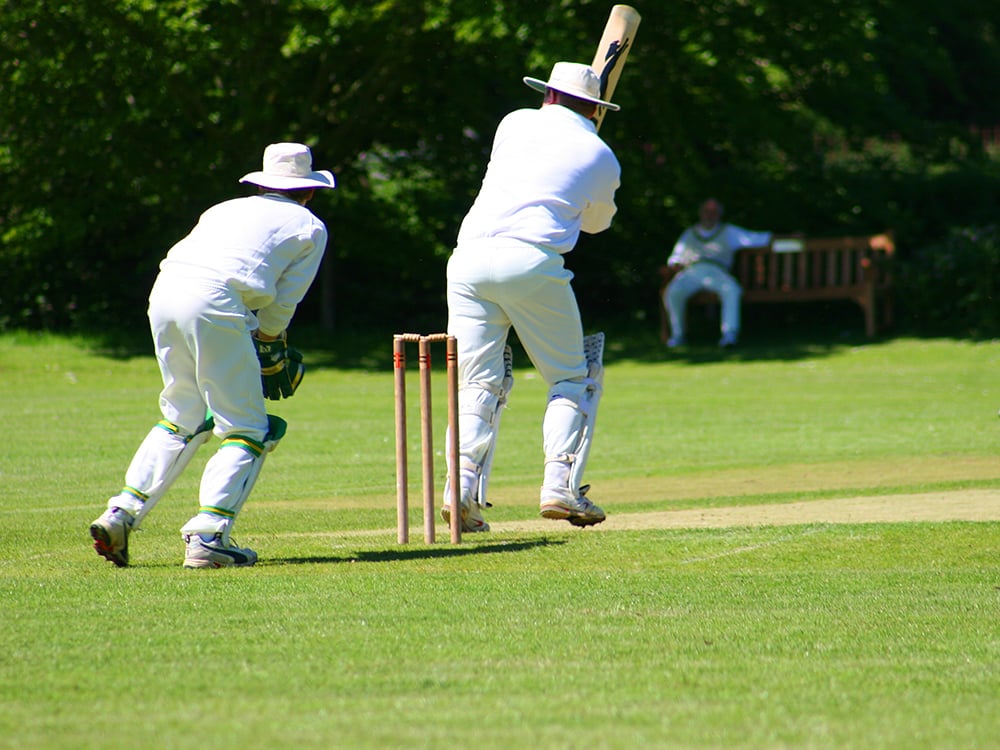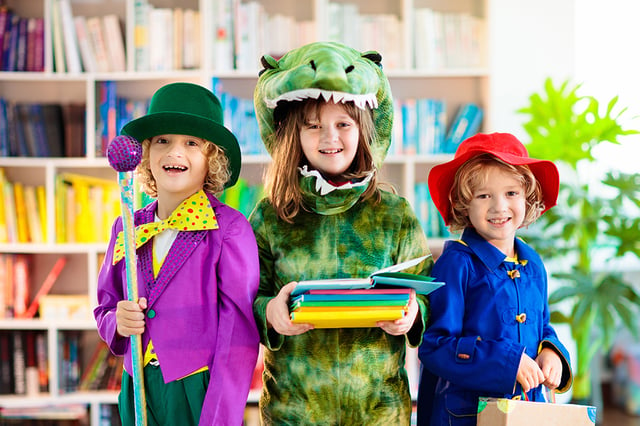 Haddenham's Schools
With technology, learning zones and play areas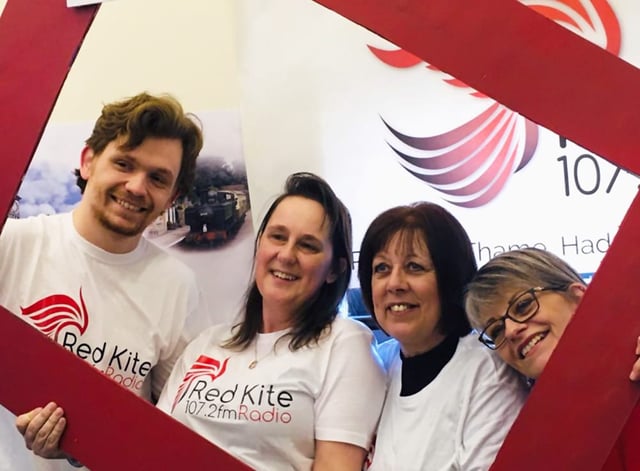 Red Kite Radio
With help to launch and updating equipment to keep the village informed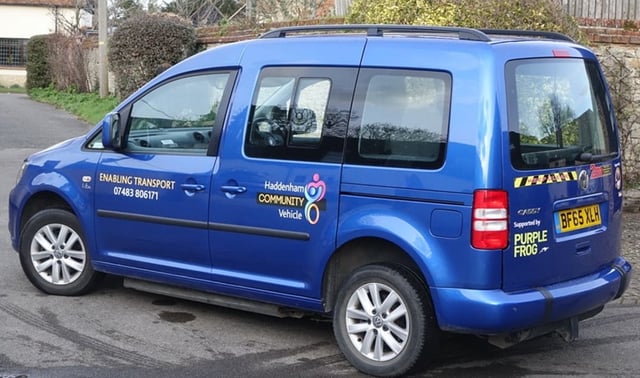 Haddenham Community Vehicle
Helping to get Carrie on the road and supporting the local community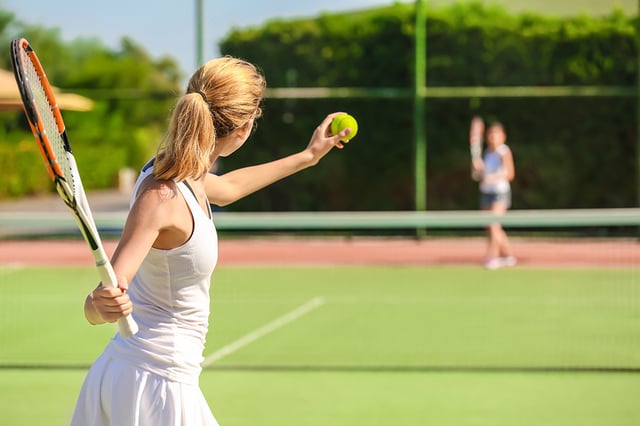 Local Sports Teams & Clubs
Including tennis, cricket, football for all ages with a wide variety of support